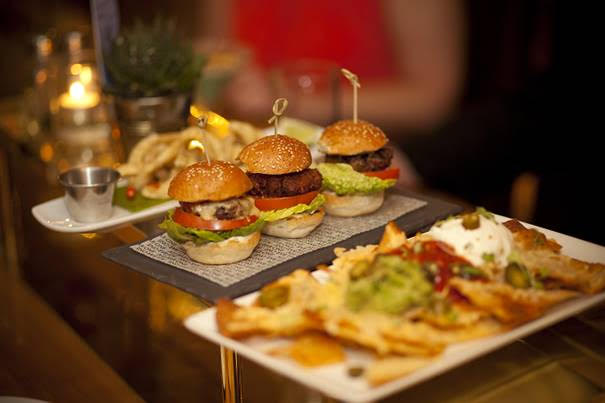 Diners and restaurant owners across Surrey have hailed the government's "Eat Out to Help Out" campaign that closed on August 31 a success in encouraging customers out of their homes and back into our cafes, bars and restaurants.
'The scheme, launched by Chancellor Rishi Sunak on August 3, offered 50% off their food bill, up to £10 per person Monday to Wednesday.
Nationally, about 80 million meals were served as part of the campaign, it is believed, with 80,000 businesses signing up.
Most of Guildford's more than 100 places to eat out, got behind the campaign, helping spur on the local economy and drive footfall around the town centre.
Experience Guildford, the town's Business Improvement District, counted average Monday to Wednesday footfall during the campaign being second only to Saturday, and eclipsing Friday. The town also experienced increasing week-on-week footfall figures as the campaign developed momentum, arresting the overall year-on-year decline while demonstrating increased consumer confidence post lockdown.
Amanda Masters, CEO of Experience Guildford, said: "The campaign has provided a much welcome footfall to our town and revenue injection to the venues. It has been wonderful to see the campaign gathering momentum over the weeks, and exceptional to see the amount of support that customers have offered our hospitality businesses by getting behind it.
"The UK hospitality sector has suffered massively during the Covid pandemic, and this nationwide campaign has been instrumental in galvanising the sector, boosting staff morale in the face of continued uncertain times.
"So we urge customers to continue to support all of our food and beverage businesses, be that dining in or takeaway, to take advantage of the continued generous offers many have introduced, and to not be a 'no show', which can cost restaurant businesses, especially independents dearly."
Many operators have decided to extend or run their own "Eat Out To Help Out" campaign. National operators such as Bill's, Franco Manca, All Bar One and The March Hare are continuing with 50% off food and soft drinks into September, as are independents such as Carmona Tapas.
Deliveroo has also announced an "eat in" scheme, designed to encourage customers to order more takeaways. The campaign, which runs Monday to Wednesday through September, offers customers £5 off any order over £20.
Council leader Caroline Reeves (Lib Dem, Friary & St Nicolas) said: "It's been great to see so many residents and visitors in Guildford enjoying our diverse range of restaurants and pubs safely.
"The government's 'Eat Out To Help Out' scheme has been fantastic for our local economy and hospitality businesses, and we've seen an increased footfall in our vibrant and historic town. It's wonderful to hear that some of Guildford's venues are continuing the scheme and offering discounted meals. We hope to see you all supporting your favourite venues during September."
Cllr John Redpath (R4GV, Holy Trinity), lead for Economy, said: "Helping our local businesses and hospitality sector remains very important. The Coronavirus outbreak has been a difficult time for hospitality businesses in particular, and we will continue to do so as much as possible to help our local economy.
"Most recently we supported Big Mouth Guildford's Bank Holiday Bonanza campaign to encourage visitors to support local retailers in Guildford. Since the start of Covid-19, we have issued 1,640 grants totalling just over £22 million, as well as an additional £1.111 million in discretionary grants to 95 businesses."
For an up-to-date guide of businesses extending dining offers into September, visit www.experienceguildford.com